So it is in the Basque Country that Virginie designs her clothing collections which mirror her sensitivity and her values.
Her guiding principles include simplicity of form, a respect for materials, and the poetry of an outfit that has been dyed, knitted or sewn in a remote village in Peru or Rajasthan. Her aim is to create clothes using ancestral materials or processes such as tie-dye or block print on long silk dresses, thread and pearl embroidery on balloon sleeve cuffs, blouses made out of Himalayan pashmina, Ikat fabric, and many other dyeing and knotting processes.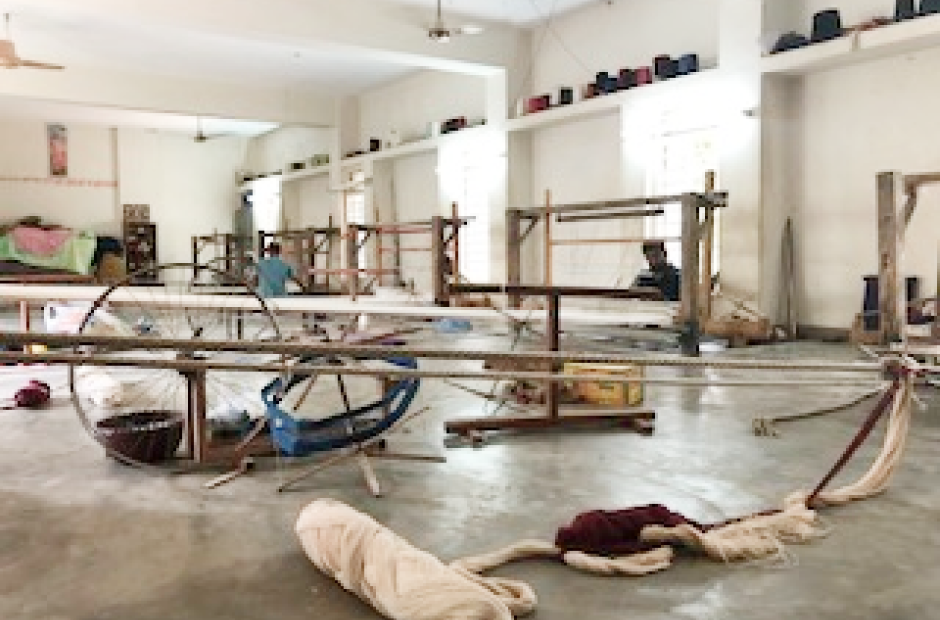 Ethnic chic epitomises Virginie's way of life. At a time when all the fashion brands are now advocating for sustainable, ethical, and eco-responsible manufacturing and the use of organic materials, Virginie de Vinster has been a pioneer of "slow fashion". For the last 14 years, her philosophy has been to create a story for every article of clothing, like a travel diary that gives you a taste of elsewhere and a sense of others... and which also happens to make you beautiful.