Tie and Dye, a timeless craft rooted in tradition.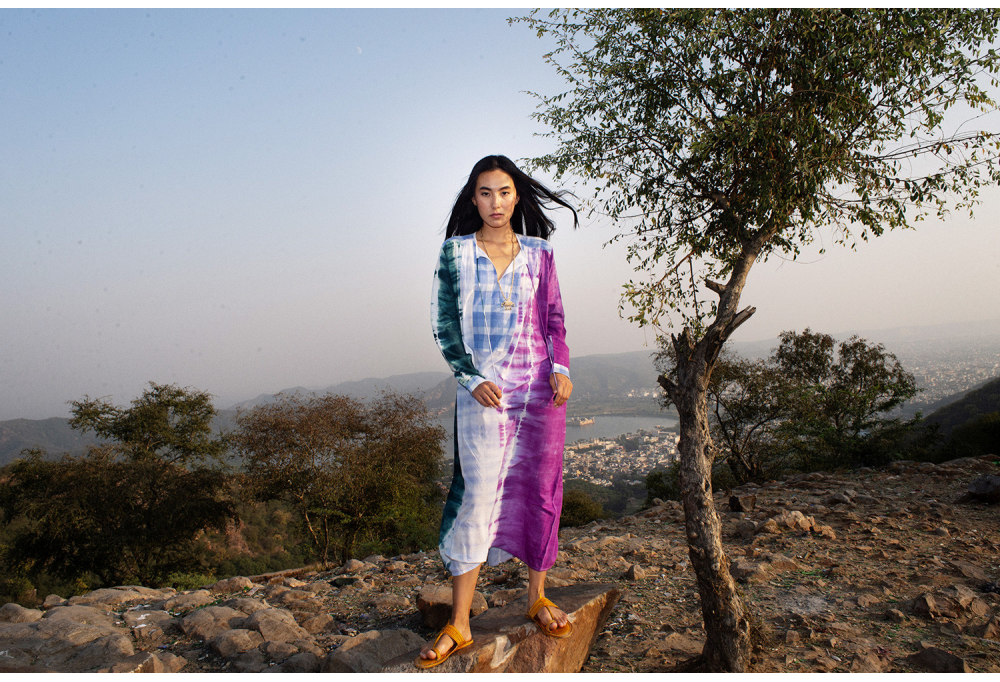 Originating from various cultures and regions around the world, tie and dye has a rich history of craftsmanship that has been passed down from generation to generation.
At VdeVinster, we produce our tie and dye in Rajasthan, India, where skilled artisans have honed their techniques for centuries.
Tie and dye is not just any textile technique. It's an art form that requires patience, dedication, and the right mindset.

The process involves tying knots in the fabric to create a specific pattern and then dyeing it.
What makes it unique is that you can't plan the pattern in advance - you have to try different knot sequences on-site until you get the desired result.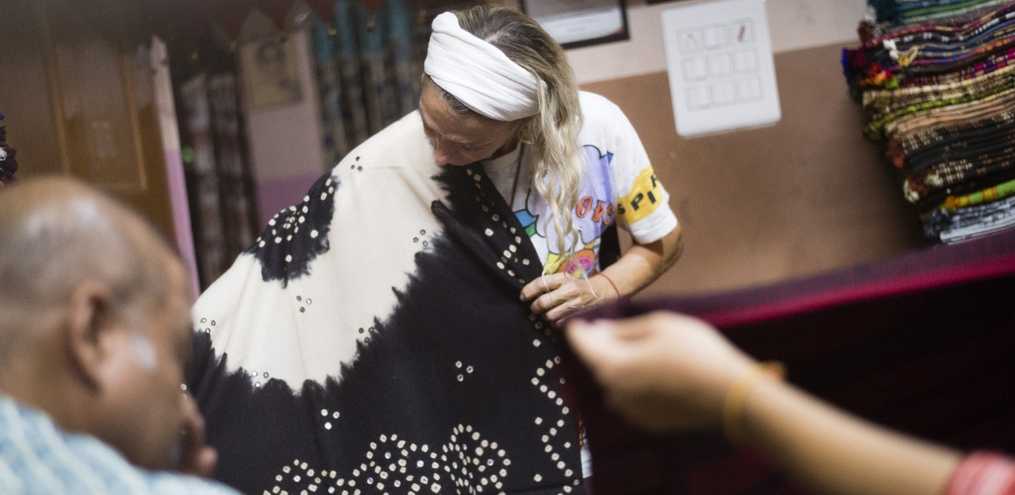 That's why I love being in the atelier and making it happen.
It's a hands-on process that requires being present in the moment and letting the creativity flow.
It's also why each tie and dye garment is unique - no two pieces are the same.
For our current collection - VdeVinster SS23 "Un cœur sacré" - we used three different tie and dye motifs: a sunburst-like explosion in orange, a bright green speckled pattern, and vertical stripes ranging from indigo to light blue to violet.
These motifs are used for dresses, blouses, and pants, all made from Khadi cotton.
To put a twist on it, we combined tie and dye with other motifs to create contrast.

For example, we paired the orange explosion with orange stripes on the chest, shoulders and the wrists to bring discipline to chaos.


As a designer, I take pride in showcasing the traditional artistry behind tie and dye.
It's not just about producing garments, but about preserving and celebrating a timeless craft.

Tie and dye is an essential part of my brand and I'm grateful to have the opportunity to share this art form with the world.
All of these pieces are available in our shop, and we also have previous tie and dye pieces available in the archive section.

We have many other tie and dye pieces using techniques like Bandhani, but we will talk about them in our next post.
Comments
No comment at this time!
Leave your comment